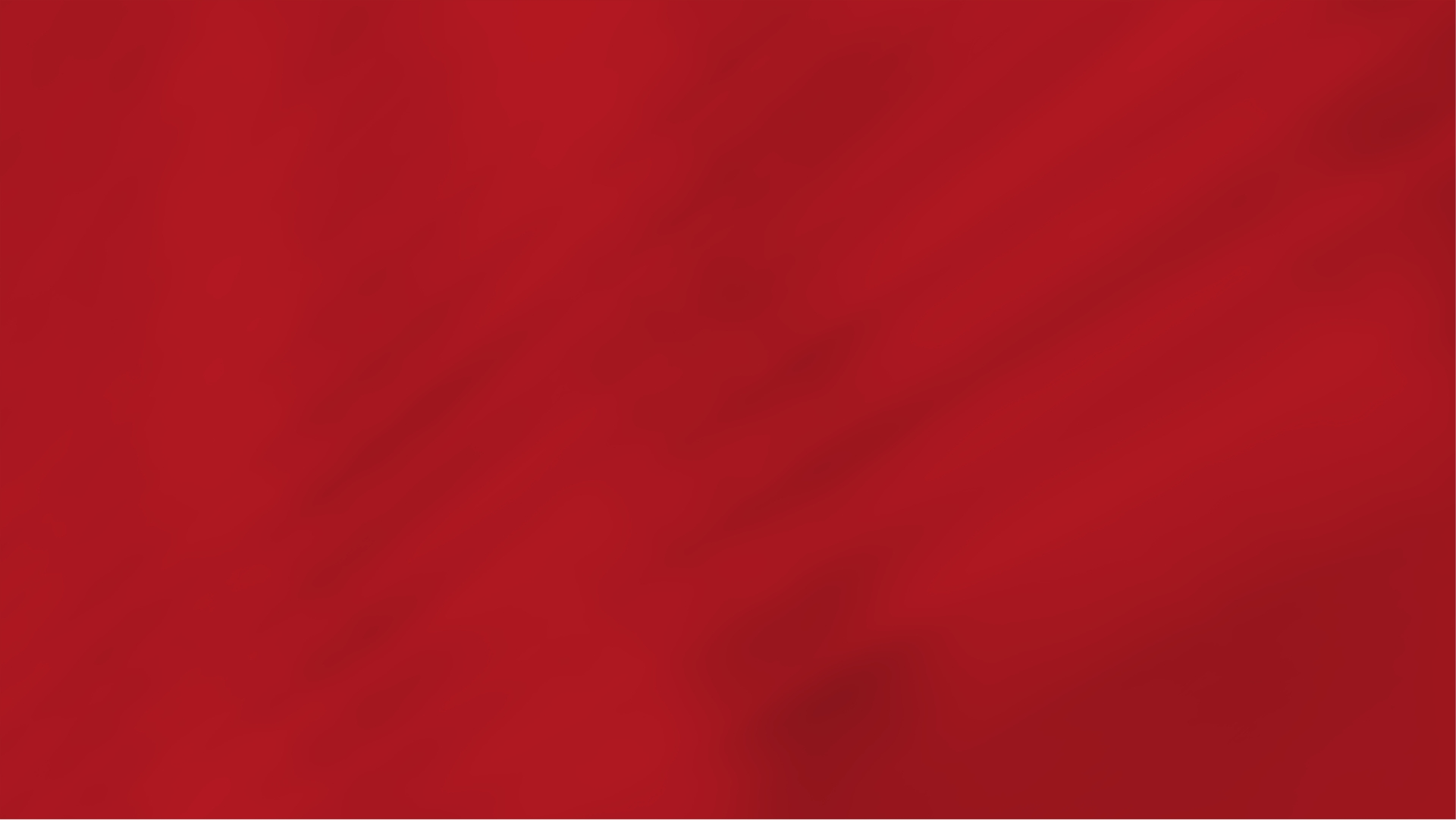 Breinholt Service & Montage ApS
Smartlift Verglasungsroboter heben große Paroc-Paneele für 27 große Lüftungsschächte an.
VAKUUMHEBER ERLEDIGEN DAS GANZE SCHWERE HEBEN
Der Bau des neuen Superkrankenhauses NAU in Aalborg, Dänemark, ist in vollem Gange. Die Fassaden sind mit neuen Fenstern bestückt, und jetzt ist die Zeit für das Innenleben der Gebäude gekommen. 27 große Lüftungsschächte warten darauf, mit Paroc-Paneelen als Lüftungswände abgedichtet zu werden.
Ein Team von Fachleuten von Breinholt Service & Montage Aps arbeitet an der Errichtung der Lüftungsschächte, die im neuen Superkrankenhaus für eine gute Belüftung sorgen sollen.
Die Herausforderung besteht darin, dass die PAROC-Panels mit einer Länge von mehr als vier Metern (13 ft) zu groß sind, um manuell angehoben zu werden. Das Team verwendet einen SL 608 High Lifter mit drehbarem Joch, um die Paneele zu heben und zu positionieren, wodurch der Körper nicht zu stark belastet wird - und das Risiko von Materialschäden verringert wird.
Der Vakuumroboter sorgt für ein sehr kontrolliertes Handling der Paneele sowie für Präzision bei der Endmontage. Das Risiko von Materialschäden an Paneelen und Formteilen wird dadurch erheblich reduziert. Der Lift ist mit SPK-Spezialsaugern ausgestattet, die für Paroc-Paneele geeignet sind.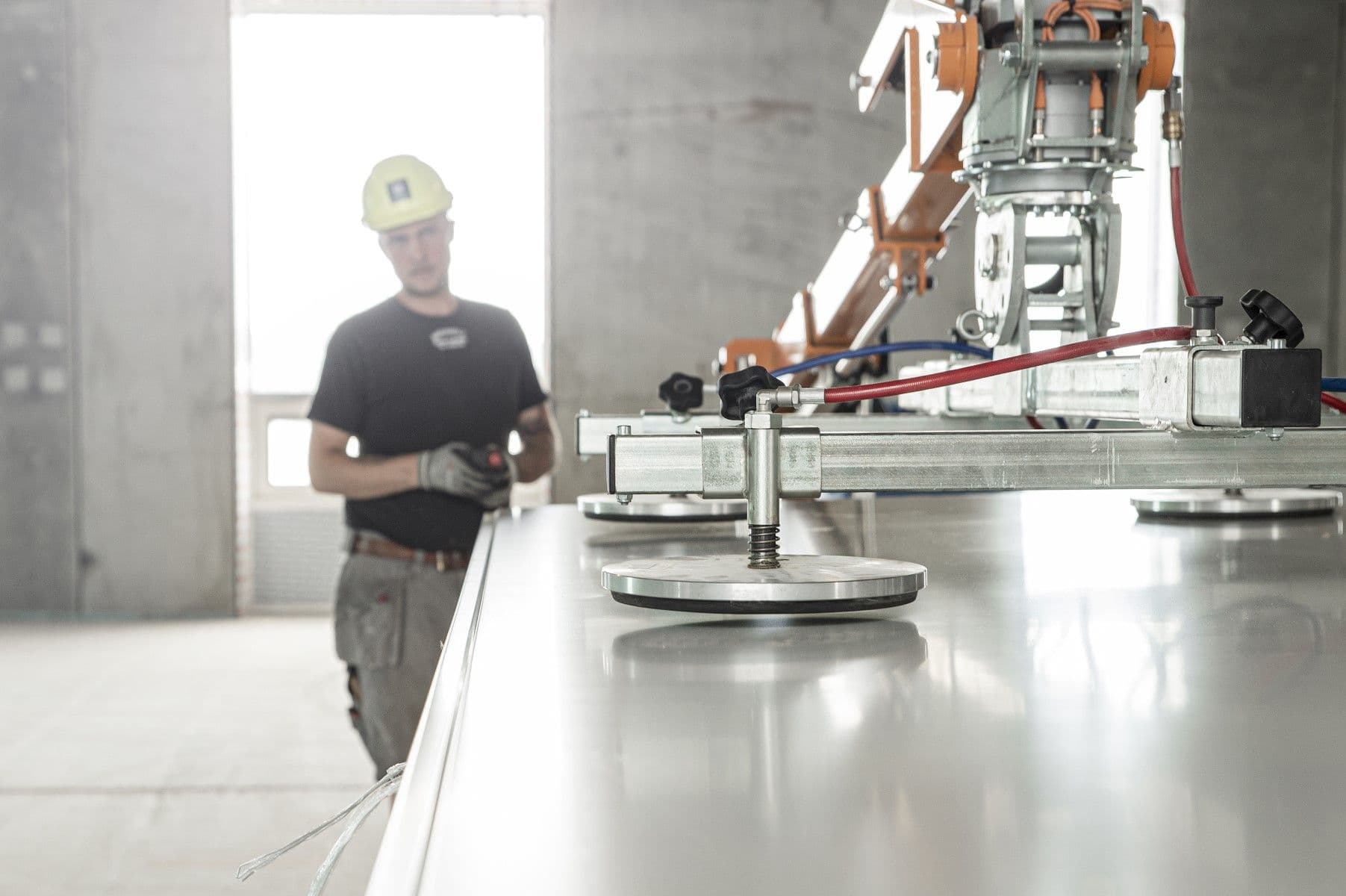 Breinholt Service & Montage Aps
PAROC-PANEELE FÜR VENTILATIONSSCHÄCHTE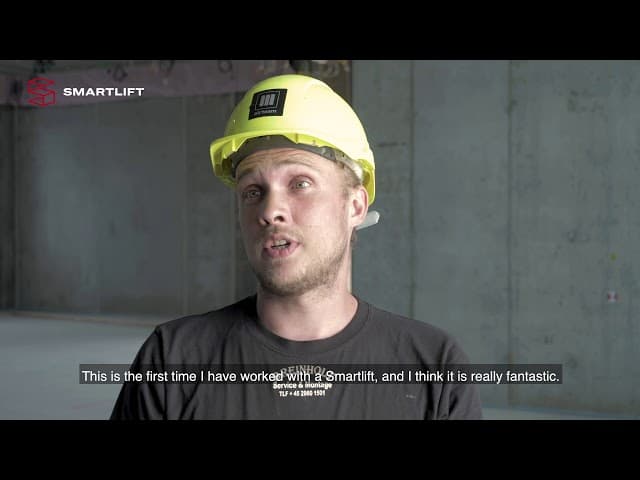 2 + 1 = 7
The ventilation panels weigh almost 100 kg (220 lbs.) each. According to Danish law, it would require seven workers to fit a panel by hand to avoid exceeding the maximum load of 15 kg (33 lbs.) per worker. – It is almost impossible to handle the elements manually, and we would just be in each other's way, Johan continues. Using a Smartlift, the job can be done by two men only, and we have no difficulties keeping the time frame – without compromising health. Johan explains: – The lift provides a very controlled handling og the panels as well as precision during the final mounting. This reduces the risk of material damage to panels and mouldings significantly. The lift is equipped with SPK special suction cups which are suitable for Paroc panels and stones. Later, the suction cups can be replaced for the mounting of glass and panes.
Ohne einen Vakuumlift wäre das Team am Ende des Tages völlig erschöpft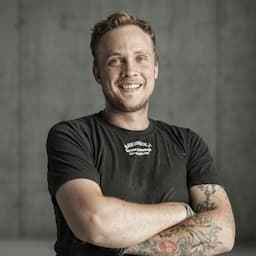 Johan Eskerod
Servicetechniker, Breinholt Service & Montage Aps
Efficient cooperation
At each floor, there are pallets with Paroc panels ready for use. The lift hoists them from the stack, transports them to the shaft where it tips the panel into the rail system with millimetre precision. 
The mounting is subject to a high degree of coordination. René Hansen participates in the job and runs the lift, while Johan operates the arm and the 3D turning head using the remote control, until the element is safely placed in its vertical position and may be mounted at the shaft. The team supplements each other efficiently in the handling of the lift and the panel.
For Johan Eskerod and Breinholt, there is no doubt –Smartlift facilitates work and eliminates the risk of physical degeneration and injuries.
As the team completes their job, other craftsmen enter the floor and set up the partitions. The sealing of the ventilation shafts is completed one floor at a time, and the entire project must be finished in autumn.